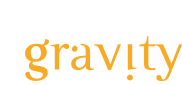 TERMS AND CONDITIONS


You may not use the displayed items on this Site, or any other content on the Site, everything you see or read on this Site may not be used except as provided in these Terms and Conditions. Any other use is strictly prohibited. You may download one copy of the contents of the Site to one computer for your personal and non-commercial home use provided you do not change any copyright, trademark or other proprietary notice. If you modify or use the materials for any other purpose you will be violating the intellectual property rights of Tango Gravity.
The Site provides you an opportunity to communicate with us. Please be aware that any communication, whether it be suggestions, ideas, graphics or other material, either through email or the contact us feature or to Tango Gravity through the Site or otherwise will be treated as non-confidential and non-proprietary. Tango Gravity takes no responsibility for any personalized content sent via email or to anyone else through the use of the contact us feature on this web site. Anything you submit, transmit or post becomes the property of Tango Gravity or any affiliates and Tango Gravity is free to use, without being limited thereto, any ideas, concepts, suggestions, graphics, photography, or know-how contained in any communication for any purpose whatsoever, whether commercial or non-commercial, without payment of any compensation to you.
Tango Gravity has used reasonable efforts to include accurate and up-to-date information on the Site, however it makes no warranties or representation as to the accuracy of its contents. Tango Gravity assumes no liability or responsibility for any errors or omissions in the contents of the Site.
Tango Gravity is not liable for any direct, indirect, incidental, consequential or punitive damages arising out of your access to, or use of, the Site. Without limiting the foregoing, everything on the Site is provided to you "AS IS" WITHOUT WARRANTY OF ANY KIND, EITHER EXPRESSED OR IMPLIED, INCLUDING BUT NOT LIMITED TO, THE IMPLIED WARRANTIES OF MERCHANTIBILITY, FITNESS FOR A PARTICULAR PURPOSE, OR NONINFRINGEMENT. Further, Tango Gravity assumes no responsibility for and shall not be liable for any damages to, or viruses that may infect your computer equipment on account of your access to, use of, or browsing in the Site or your downloading of any materials, data, text, images, video or audio from the Site.
Tango Gravity makes no representation about any other site that you may access through its Site and is not responsible for the contents of any other site. Unless expressly stated, Tango Gravity does not endorse any products or services offered by any company or person linked to its Site. You may not create a link to the Tango Gravity Site without first obtaining its written permission.
You are prohibited from posting or transmitting any unlawful, threatening, libelous, defamatory, obscene, scandalous, inflammatory, pornographic or profane material or any material that could constitute or encourage conduct that would be considered a criminal offense, give rise to civil liability or otherwise violate any laws. Tango Gravity will fully cooperate with any law enforcement authorities or court order requesting or directing it to disclose the identity of anyone posting any such information or materials.
This Site is controlled by Tango Gravity from its offices within the United States of America. Tango Gravity makes no representation that all of the contents of the Site are appropriate or available for use in other locations, and access to the Site is prohibited from locations where some or all of the content is illegal. If you choose to access this site from other locations you do so on your own initiative and you are responsible for compliance with applicable local laws. You may not use or export any contents of the Site in violation of U.S. export laws and regulations. Any claim relating to the Site content shall be governed by the internal substantive laws of the State of Georgia without regard to its conflict of law principles.
Tango Gravity may, at any time, revise these Terms and Conditions by updating this posting. You are bound by any such revisions and should therefore periodically visit this page to review the then current Terms and Conditions.
|
Copyright © 2014 Tango Gravity all rights reserved.